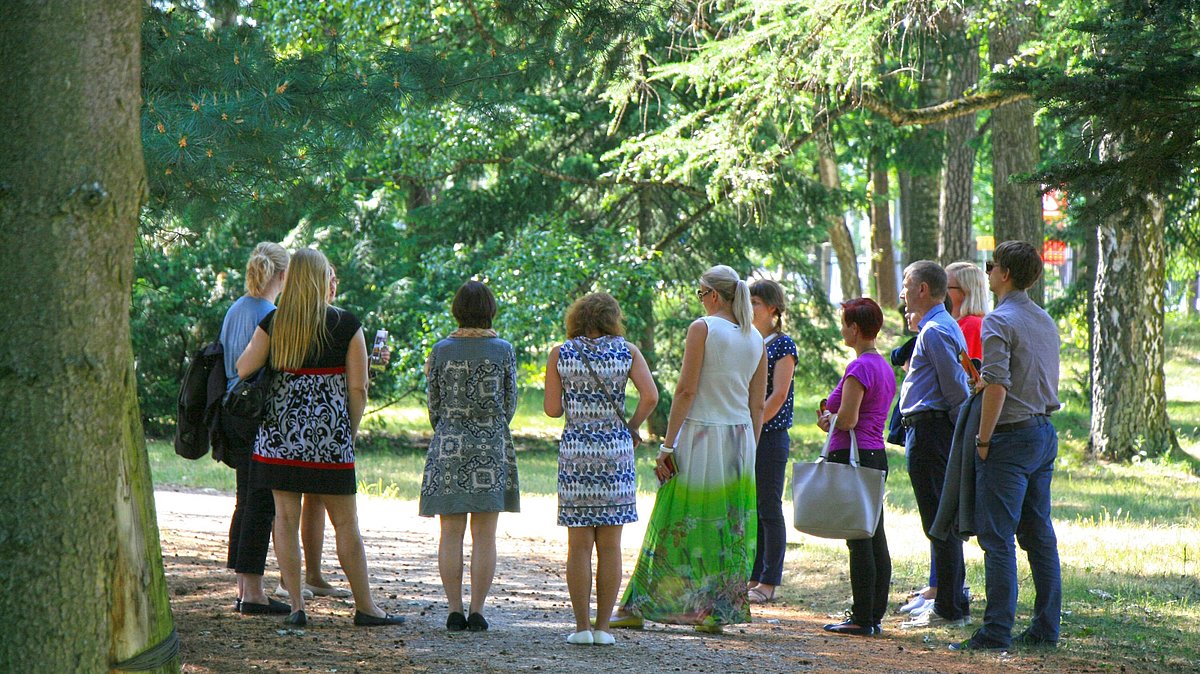 You will be guided through the most interesting parts of the Botanical Garden. The tour covers tropical, subtropical, and desert environments, where visitors will see palms and cacti that are hundreds of years old, how bananas, pineapples, and other exotic fruit naturally grow, learn about how to identify poisonous plants and how to stay safe in a swamp, see which plants grew while dinosaurs still roamed the Earth, and so much more!
The tour won't forget the colorful blooming flowers, which flourish at different times of the year. These flowers include azaleas, rhododendrons, magnolias, lilies, roses, dahlias, and others. Also colorful, the tour covers the Tropical Butterfly House.
The guide can customize the tour to anyone's needs. No matter your age or interests, the tour will be well suited for your group.
Whether if it is for a birthday party, school field trip, camp trip, work outing, or just to hang out with friends, a tour of the Botanical Garden will be a great opportunity to get out of the daily routine and spend some time relaxing and learning about nature.
Tours are about 1.5 hours long and the minimum amount of people is 5. To schedule a tour, please email agnese.reke@lu.lv or call 67450860 (Agnese). Tours must be scheduled at least 5 business days in advance. Tours are offered in Latvian, Russian, and English.
If you wish to have a smaller group or want the tour to focus on specific topics, please contact us prior to your tour.
Currently, these are all our available types of tours:
General Tour
A 1.5 hour tour through the Botanical Garden's tropical, subtropical, and succulent greenhouses, the Butterfly House, as well as other expositions. The tour path is flexible; the guide will choose the best route depending on the weather and which flowers are in bloom.
Themed Tour "Where plants and butterflies meet"
In this tour, visitors will learn about the colorful world of butterflies and how they interact with plants. In the tour's first half, visitors will be going to the Butterfly House, where they will learn about they butterfly's daily life, some interesting facts, and of course watch them flutter around in a tropical environment. The second half will consist of learning about the link between plants and butterflies, as well as hearing a fascinating story about the silkworm. Visitors will also learn about what a butterfly eats and how to attract butterflies to your own garden.