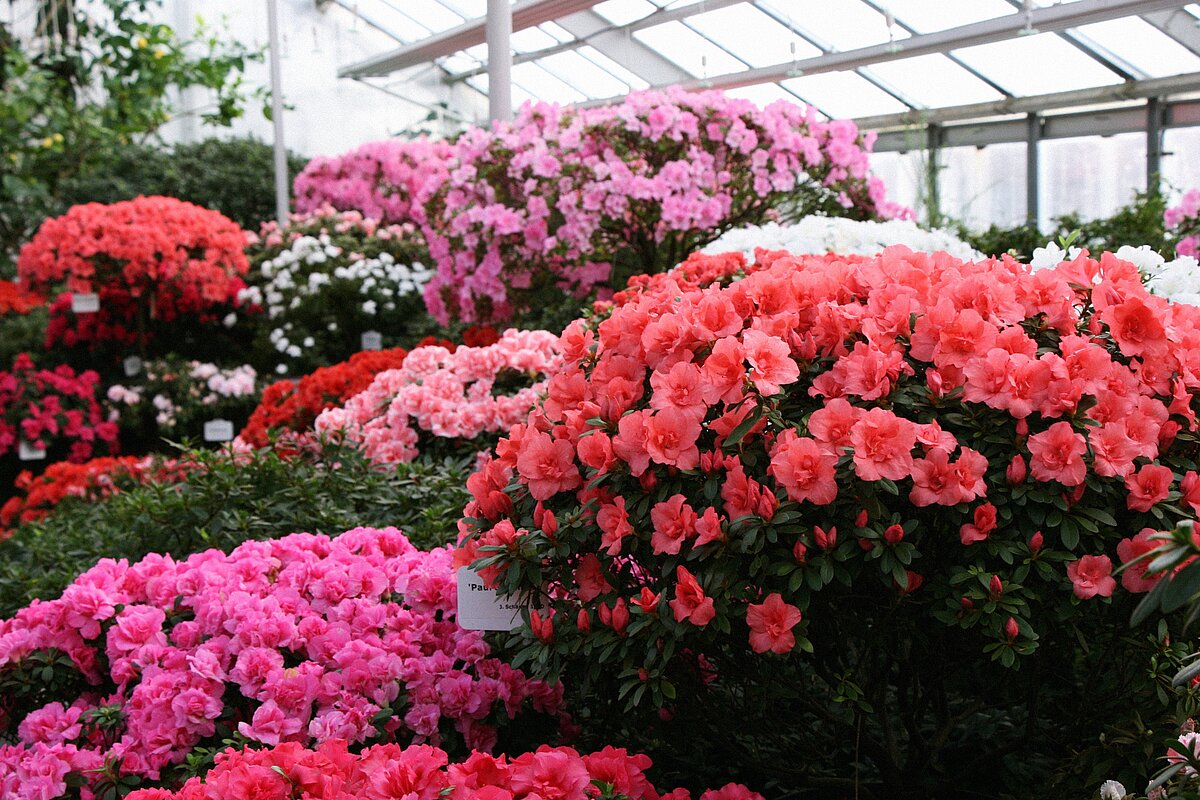 The collection of azaleas in the Botanical Garden of the University of Latvia became the largest in Latvia already in the 1970s and it has remained this honor to this day. In the 70's, 45 different varieties grew in the collection. Today, the collection already has about 130 cultivars. It is one of the largest collections in Europe. The collection includes varieties from Germany, Belgium, the Netherlands, Austria, Ukraine, etc. All varieties selected in Latvia can also be seen here.
Azaleas are divided into early, medium-late and late varieties after flowering. All these varieties are represented in the botanical garden collection. Among other flowers, azaleas stand out with a long flowering time - under suitable conditions, one shrub can bloom for weeks. Azalea flowers are most often pink, but are also white and red, very rarely purple. The flowers can be of different sizes, variegated or monochromatic, with spots or dots. For most varieties, the flowers are odorless, but the collection of the UL Botanical Garden also contains fragrant varieties of azaleas.
---
In January-March we are open every day from 10.00 - 16.00. Information about changes in working hours and entrance ticket prices are available HERE.
The indoor visit to the Botanical Garden of the University of Latvia is organized in a partially epidemiologically safe environment. This means that the following epidemiological precautions must be taken into account:
visits to greenhouses are possible with an interoperable vaccination or Covid-19 virus certificate. If you plan to visit the greenhouses, you will need to present a certificate and identity document when purchasing a ticket;
children over the age of 12 must present a certificate of vaccination, disease or testing with Covid-19, or a laboratory certificate of a negative screening test performed within the last 72 hours as part of the educational process;
in greenhouses it is necessary to wear properly worn face masks (except for children under 7 years of age);
keep a distance from other visitors and garden workers.