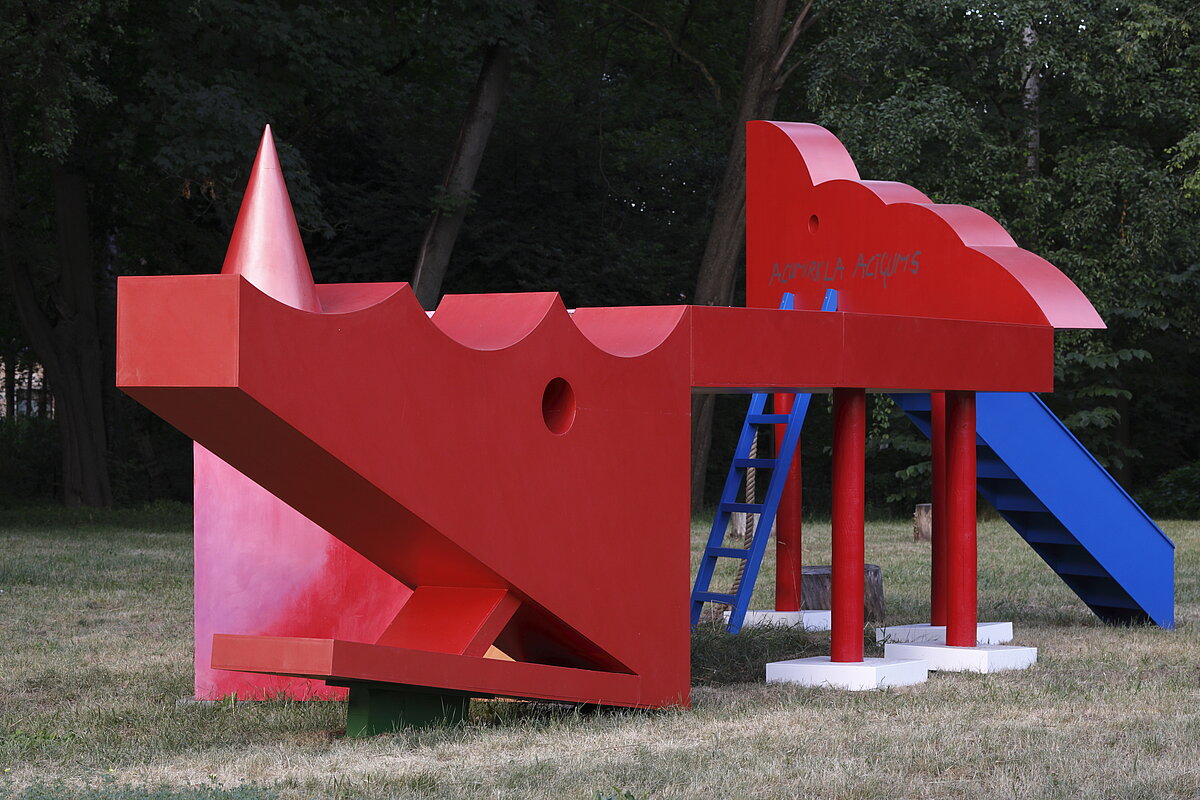 The sculpture DAS DRACHEN-NASHORN IM INNERSTEN IST DAS RHINO ODER UMGEKEHRT (THE DRAGON-RHINOCEROS INSIDE IS THE RHINO OR VICE VERSA) that was made by the Austrian artist Heinz Frank (1939-2020) for RIBOCA2 from now on is on display at The Botanical Garden of the University of Latvia (to see it, Botanical garden's entry ticket must be purchased).
The art piece has been given as a gift to the city of Riga by Büro Heinz Frank and LambdaLambdaLambda, Prishtina/Brussels.
This work was installed in the Botanical garden with the support of the Riga City Council in the framework of Rīgas vasaras kultūras programma.