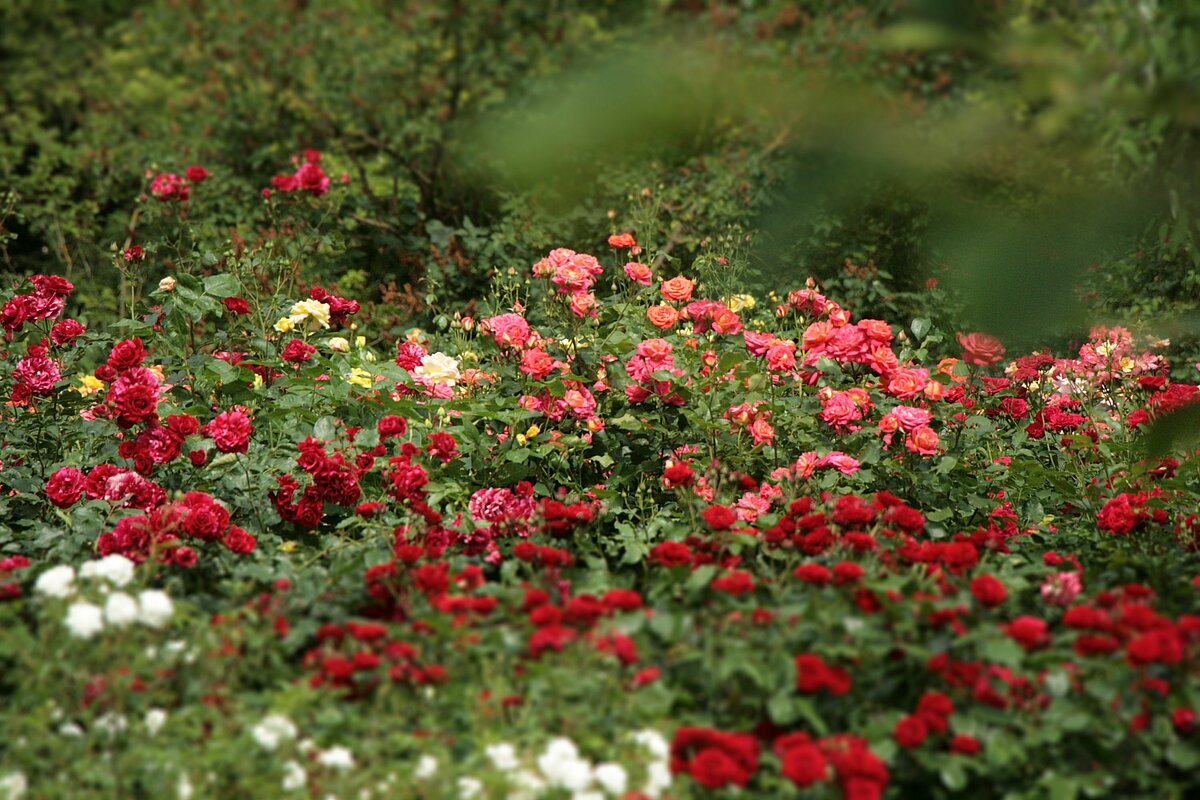 Most of the roses in the Botanical Garden of the University of Latvia have been bred in Europe for the last 50 years. The selection of the most suitable rose varieties for the Latvian climate, the most resistant to Latvian winters and the most suitable for the conditions of the Botanical Garden of the University of Latvia is still being carried out. In the middle of summer, varieties of floribundros, polyanthroses, deciduous, park, shrub and tea hybrids bloom in the rose beds in front of the Palm House. Some rose varieties have been selected by colleagues from the National Botanical Garden in Salaspils.
The greater the variety of roses, the different the characteristics of the roses in the collection of the Botanical Garden of the University of Latvia. Rose varieties such as 'Duftwolke' and 'Apricot Nectar' stand out with a particularly strong aroma. 'Orange Babyflor', on the other hand, is very small and compact, but forms large inflorescences. The snowy ballet, which blooms with white flowers, is very resistant to diseases, but after flowering, 'Lavaglut' retains its splendor for the longest time, which is characterized by the fact that the petals do not fall off for a long time. The two-colored pink-bati flowers bloom on the tall rose 'Eden Rose'. 'Fresia' stands out among the roses that bloom among the yellow flowers, as it retains its bright yellow hue throughout flowering, while the color of the other flowers becomes lighter over time. The most durable and least caring roses in the park.
Roses in Latvia usually bloom from the beginning / middle of June until late autumn.