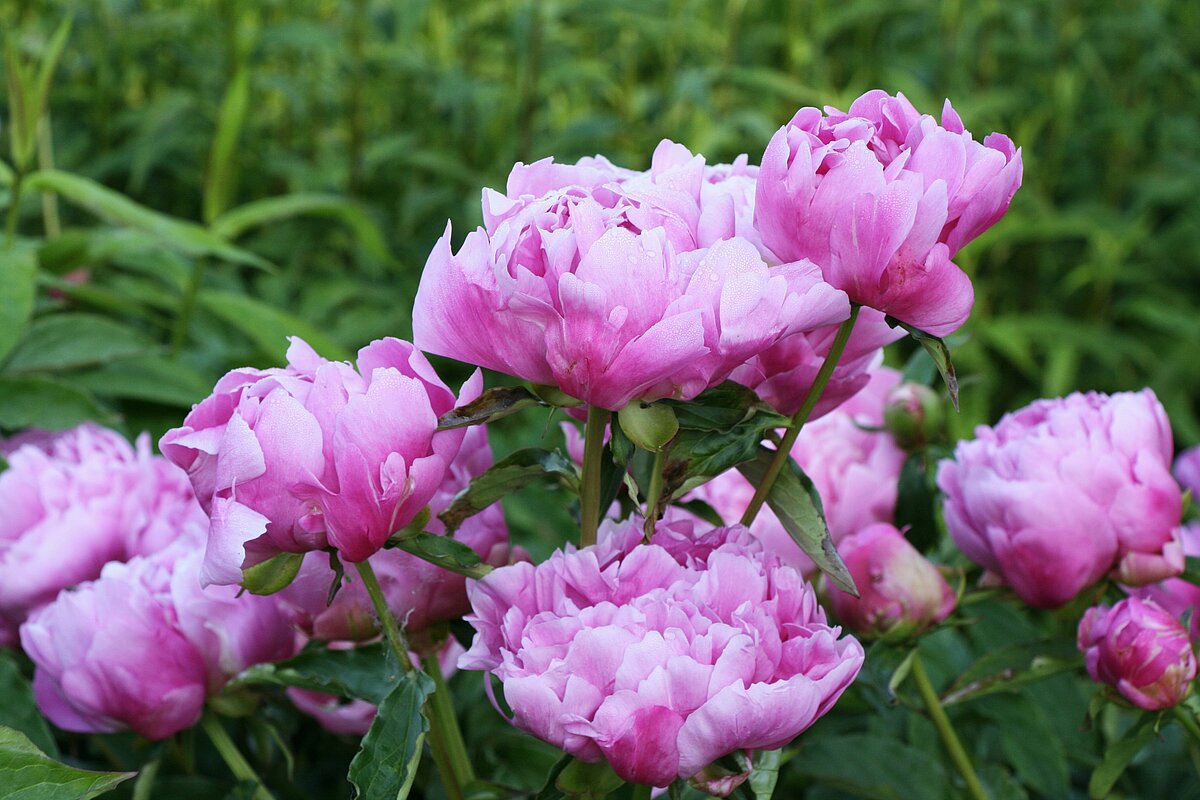 In Europe, peonies have a history of more than 2,000 years. The first public gardens in ancient Greece and Rome were planted with the most beautiful wild plants. The annals of history tell that there were peonies among them. In this respect, the European flora is relatively rich - about 14 species of peonies. The best-known of these are the medicinal peony (P. officinalis), the Balkan peony (P. peregrina), the Dauri peony and the ten-leaf peony. They were particularly important in the 19th century, when peony hybridization and selection developed rapidly in Europe. Species and forms of medicinal peony, especially stuffed flower forms ('Rubra Plena', 'Rosea Plena', 'Alba Plena', etc.) have been used since the Middle Ages in monastery gardens and large castle greenery. In the late 18th and early 19th centuries, varieties and forms of the P. lactiflora peony were imported into Europe from China. Therefore, for a long time, the daisy peony was even called the Chinese peony (P. chinensis). European florists quickly appreciated the superiority of the varieties and forms of P. lactiflora over the peony (P. officinalis) varieties and forms that had been cultivated until then. The varieties and shapes of dandelion peonies were more resistant to drought, frost and gray rot. [1]
Due to the heat wave that is expected in the coming days, the flowering process can take place very quickly - do not hesitate to visit!
The greenhouses of the botanical garden are closed to visitors, but the outdoor area of ​​the garden is still open for walking. The Botanical Garden of the University of Latvia will inform about changes in the operation of greenhouses on the website and social networks. Entrance ticket prices can be found here.