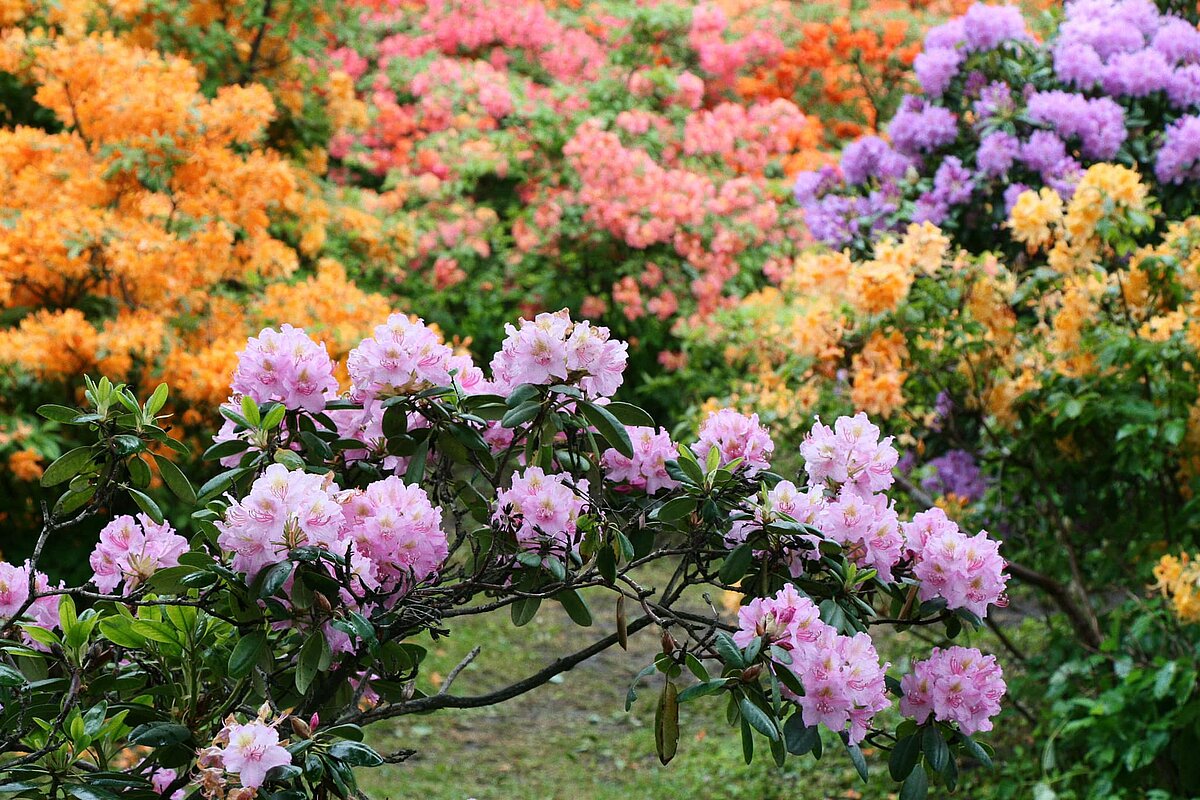 About 120 different species and varieties of rhododendrons can be seen in the garden's collection, and it is one of the largest collections of rhododendrons in the entire Baltic region.
In Latvia, rhododendrons began to be grown in the 20s of the 19th century, but today they can be found in almost every garden. Rhododendrons have gained particularly great popularity in Latvia since the second half of the 20th century. The growing popularity of rhododendrons in Latvia is largely due to rhododendron researcher, breeder and former director of the Botanical Garden of the University of Latvia, professor Rihards Kondratovičs.
In the wild, rhododendrons are mostly found in the cold and temperate mountain areas of the Northern Hemisphere near various bodies of water. The greatest wealth of rhododendron species is in Asia and North America.
Entrance ticket prices are available here: https://www.botanika.lu.lv/en/visit-us/working-hours-and-ticket-prices/
Opening hours of the outdoor exposition of the Botanical Garden: 10.00-21.00.
Opening hours of the butterfly house: 10.00-16.00.