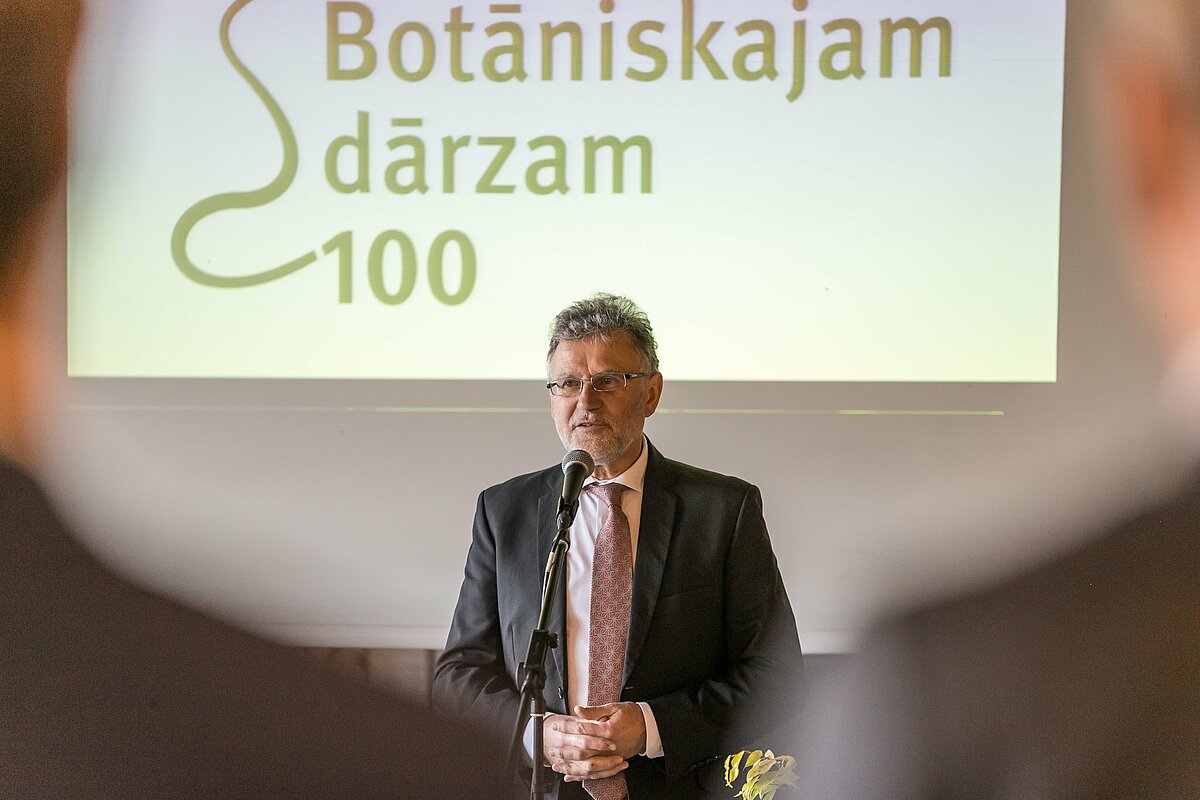 Already last week, the book "Botanical Garden of the University of Latvia in 100 years" was solemnly presented, published by the Academic Publishing House of the University of Latvia. It captures all plant collections currently in the Botanical Garden. The publication also contains the most complete information about the creation of the garden 100 years ago. Artist Baiba Lazdiņa together with photographer Uldis Muzikants have created the most richly illustrated edition in the history of the garden. The photographs were taken throughout the year 2021, capturing both the landscape and individual specimens of the collection, as well as allowing visitors to the garden to see the invisible daily events, for example, the sowing of Krus Victoria seeds in the tropical plant greenhouse pool or the identification of species, etc. The book is already available for purchase at the Academic Supply of UL, and will soon be available at the Botanic Garden cash desk.
Philately lovers are welcome at the Botanical Garden on Thursday, June 2, from 10:00 a.m. to 4:00 p.m., where the first day of stamping of stamps and special envelopes dedicated to the 100th anniversary of the Botanical Garden will take place. The circulation of the stamp reaches 100,000 copies, the circulation of the special envelope - 800 copies. The stamp will also be available at post offices in major cities and in the Latvijas Pasta e-store.
To honor the patrons and friends of the Botanical Garden, the reception of Professor Indriķis Muižnieks, Rector of the University of Latvia, will be held in the garden on Thursday, to which more than 100 friends and admirers of the Botanical Garden have been invited.
Next week 9-10 In June, everyone interested is invited to participate in the conference "Plant collections in the 21st century". The conference is dedicated to plant collections - their goals, results and problems. The purpose of the conference is to provide an opportunity to share information about collections to promote their effectiveness in biodiversity conservation, research and public awareness.
Of course, the Botanical Garden is always waiting for visitors every day from 10:00 a.m. to 9:00 p.m. Information on ticket prices is available HERE.
The Botanical Garden of LU is the oldest botanical garden in Latvia, and its most important activities are research and ensuring the study process, as well as creating public environmental awareness in order to promote the preservation of biological diversity. The garden's approximately 15-hectare open-air area and greenhouses provide a home for around 5,600 plant taxa, but offer visitors a beautiful place for a walk and cultural recreation, as well as an opportunity to get to know the diversity of the flora.